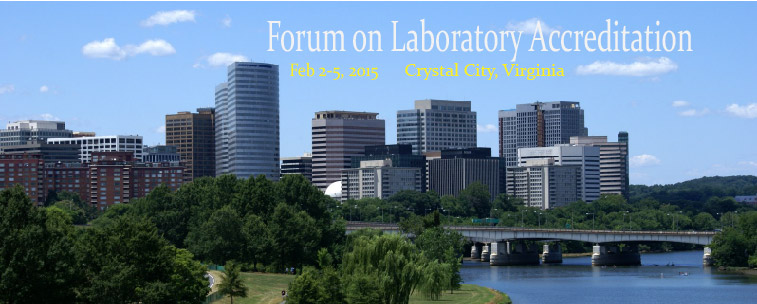 Welcome to the Forum on Laboratory Accreditation
We are pleased to invite you to the Forum on Laboratory Accreditation, the principal conference for addressing policy and technical issues affecting the accreditation of environmental laboratories and other organizations involved in generating environmental data. The Forum will feature open public meetings of all TNI committees to allow quality professionals, chemists, analysts, microbiologists, engineers, and managers from federal and state agencies; commercial, municipal, state and federal laboratories; and many others who are actively involved and interested in laboratory accreditation issues to review what has been done and participate in the efforts to establish a national program for environmental laboratories. The Forum will include:
An assessment forum;
Meetings of all TNI committees;
A special session celebrating 20 years of a national accreditation effort; and
A meeting of EPA's Environmental Laboratory Advisory Board (ELAB).