San Antonio Mission Trail Tour
Date Posted: 7-19-2013
San Antonio Mission Trail Tour
The Symposium Steering Committee has partnered with San Antonio Professional Tour Guides to offer a tour of the historic San Antonio Missions. These tours will be offered on Wednesday and Friday morning, from 9:00 am to 12:00 Noon for a price of $25. These torus are limited to 32 individuals, so get your tickets early at: https://www.regonline.com/tourSA13.
The five Spanish Missions here laid the foundation for the city of San Antonio. Enjoy the four missions south of downtown with your own Professional Tour Guide. Tours are 3 hours. The Mission Trail Tour visits the four missions south of town, which along with the Mission De Valero (The Alamo) make up the historic San Antonio Mission Trail.
Mission Concepcion
The church at Mission Concepción looks just about as it did, more than 200 years ago. Founded in what is now eastern Texas in 1716. It was transferred to its present location in 1731. The beautiful stone church was completed in 1755.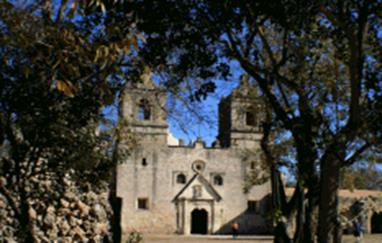 Mission San Jose
The largest and best known of the Texas missions. Seen as the model among the Texas missions. A visitor in 1777 referred to the structure as the "Queen of the Missions." Founded in 1720, the mission was named for Saint Joseph and the Marques de San Miguel de Aguayo, the governor of the Province of Coahuila, Mexico and Texas.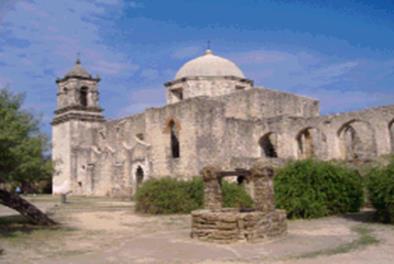 Mission San Juan
San Juan Capistrano made its home along the banks of the San Antonio River in 1731. San Juan was a self-sustaining community that had established a trade network stretching east to Louisiana and south to Coahuila, Mexico.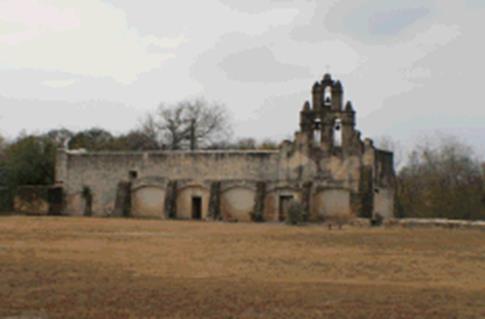 Mission Espada
San Francisco de la Espada. The southern most of the San Antonio chain of missions, Espada appears as far back in the woods today as it did in the mid-1700s. Founded in 1690 as San Francisco de los Tejas, this was the first mission in Texas. In 1731, the mission transferred to the San Antonio River area and renamed Mission San Francisco de la Espada.